Whether you've run your business for a while or you're a small start-up then social media will need to be in your mix of initiatives in order to grow your brand awareness and reach a wider audience.  It doesn't matter the size of your business, or the industry sector you're involved in, there's power in social networking.  That's because nearly 5 billion people use it every day across the world.  What does that mean for you?  It means that your audience is on social media and if you're not, then you're giving your competition the upper hand.
So if you're ready to build social media into your business plan, read on.  In this handy, brief guide we'll give you an overview of what you need and why you need it.
Let's go!
What is Social Media Marketing for Businesses?
Before we move on, let's quickly summarize what social media marketing is, just in case you're not completely sure.
Social media marketing is everything to do with your business' activity on the social media platforms.
It's used to bring business to the forefront of audiences and promote brands and more.
There are lots of mechanics available on social media to help you build your brand, such as advertising, shopping channels, videos, images, competitions, discounts, vouchers, building a community, using it for customer services, using an Influencer and so much more.
Using social media, you can see what your competition is doing and network within your industry as well as with your customers.
You can use it to build brand loyalty.
Social media helps to attract new leads and you can turn these into paying customers.
Most social media channels offer metrics and insights, so you learn more about your customer behavior.
You can leverage social media to canvas opinion and conduct market research.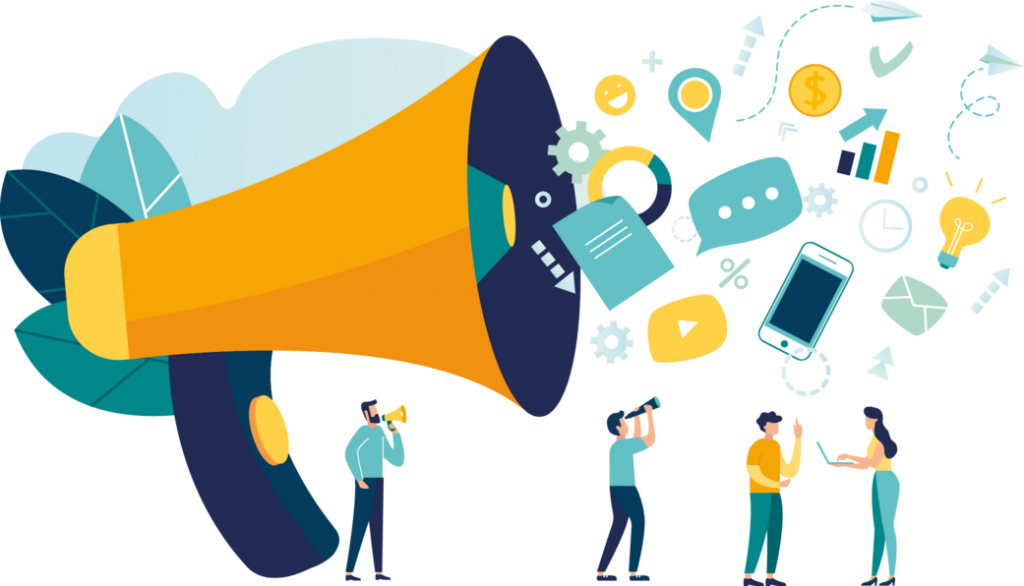 Create Business Profiles
So you see, there's plenty of opportunity on social media and to use it properly you need to navigate each channel.  We recommend starting with one channel at a time, understanding it thoroughly and building a substantial following before tackling the next.  As a word of advice, always set up business profiles as you get access to more features.  Don't forget to get to know how to get verified on Instagram.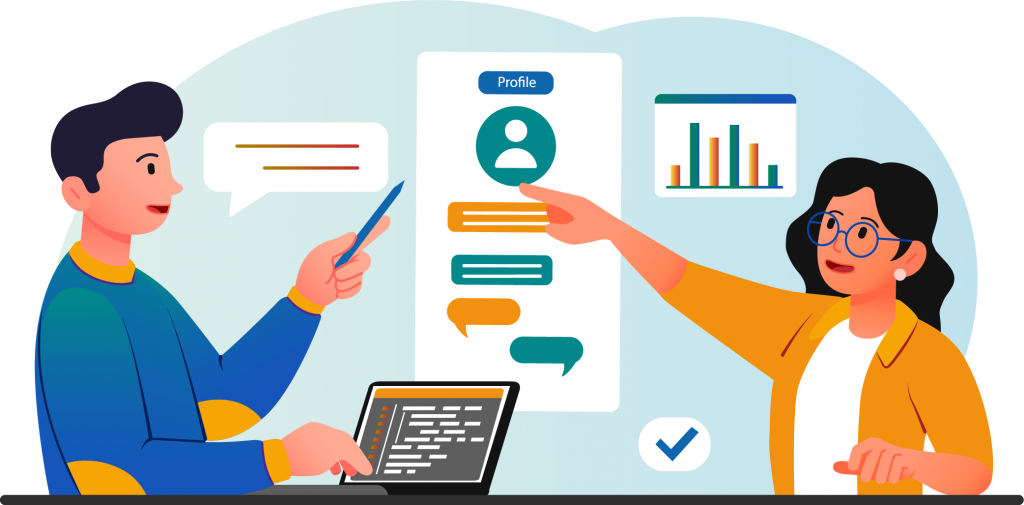 What Are the Right Social Media Channels For You?
Next, let's recap on each social media platform.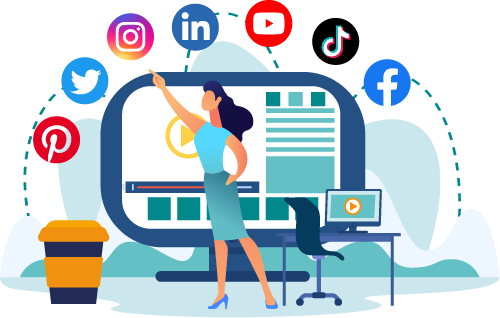 Facebook
Arguably, Facebook (owned by Meta) is still one of the biggest and best social media platforms.  It's used for business-to-business content and business to consumer content and the audience favors Millennials and Gen Z (although it spans younger and older too).  There are lots of features on Facebook, such as insights and metrics, shopping pages, groups, advertising, stickers, reactions and more.  The platform has over 2 billion users, so it's bound to work for most industries.
TikTok
This is one of the newest platforms to emerge and has an impressive 1 billion users.  It focusses on short-form video content to get the message across of its users and skews a younger audience, mainly aged 16 to 25, although older people do use it.  If you enjoy video and posting video content, and have a young audience, try TikTok.
Instagram
Instagram is an important platform for those of you who have particularly visual businesses as it's where people showcase content using images, video, and even live recordings.  The platform also has plenty of opportunity to monetize social media with advertising, shopping pages and more.  There are emojis, stickers, filters and other features that make Instagram so popular and with over 1.2 billion daily users (and a Millennial/Gen Z audience) it's a strong contender.
Twitter
220 million people every day take to Twitter to express their opinion.  Famous for brevity, it's good as a customer services channel for business.  The platform skews slightly more male than female and is another favorite with Millennials.
LinkedIn
The professional platform for business users seeking networking and career opportunities, this platform reaches across almost all audiences.  It's ideal for business-to-business social media posting and has over 740 million active users.
SnapChat
Another young social media platform, SnapChat is a place where users exchange messages and visual content, but the messages have a time period and so they disappear.  It's best for business to consumer content and reaches that young Gen X audience well.
Pinterest
This platform reaches over 400 million daily audience, and it skews to females over males.  It's very much a Baby Boomer platform although it does also have a younger audience. The platform focuses on virtual pinboards that people build up for different themes.
Great Advantages Why Social Media is Good to Build Brand Awareness
Using social media well and you will build your brand awareness on and offline.
You can gain real knowledge in your customers' preferences and behavior.
You can easily attract new leads and convert these.
Build up a community that's your own online and use it to grow loyalty.
Converse with your audience using social media so they trust your business.
Advertise your products and services with the ad campaigns available.
Harness more followers through competitions, discount coupons and special offers.
Gain more insight into your audience by conducting customer research.
Monetize your content.
Link your other activity (such as website or blog) to your channels.
See what your competitors are doing on social media.
Formulating Your Social Media Strategy
Once you're set on the social media channels you want to begin with, the next task is to develop your social media strategy which is a brief document that lists your social media marketing goals and how you're going to achieve them.  One or two pages is sufficient, if you need more details, simply create more documents for each activity.
Bear in mind that it's layout should be similar to your overall business strategy except the focus will be on social media.  It should also cover a period of around 3, 6, 9 or 12 months and correlate with a social media calendar). This document will be where you list out when each activity will happen.
Both documents should be fluid and constantly evolved, you don't have to fix the activity too firmly and can change it up whenever you want.
Revisit your documents every few weeks to check you're on track and help monitor your performance.
Creating your Social Media Content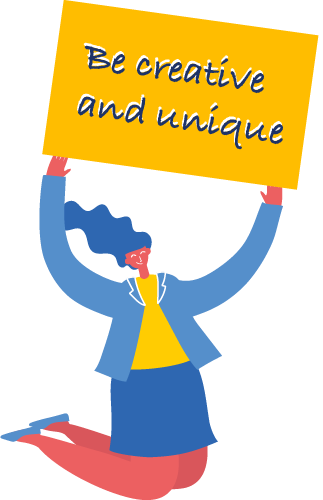 The next step in the process is creating the content to reflect your social media activity and this must be carefully considered.  Your content needs to:
Resonate with your followers.
Be relevant to your brand.
Be intriguing and entertaining.
Be informative and fun (if it's a fun industry!).
Be colorful and use the stickers, emojis and tags that are available.
Look professional, if you're not slick, your business won't be perceived as slick.
Be as creative and unique as possible.
There's lots of other things you can do to make your social media content stand out:
Using your social media channel of choice or an online tool, you can prepare a series of posts that can be uploaded in advance, freeing you up to concentrate on other areas of your business.
Do not over post! There's always a temptation to keep on posting but you could put potential followers (and existing followers) off.  Post 3 or 4 times a day and space out your posts.  Too many posts in a short period of time could lead to account issues, on Instagram, you could be
Take advantage of the metrics available on your social media channels and track your performance so you can see where you need to improve and what works well.
Social Media Marketing, The Last Word
We would recommend starting with one social media channel at a time.  Get that perfected before moving on to the next.  You don't need to have visibility on every social media channel, two or three is more than enough for a small business.  Track performance over a few weeks to see how well a social media channel works for you.  If it's not working, deactivate it, try another, and return to it at a later date.  Don't forget to let friends, colleagues and existing customers know you're on social media, perhaps by sending an email.